About Diplomat Salon
Successful began our work after our specialty in the performance of high-quality men's hair styles since 14 years.
We set out to work in Lebanon, where we studied the profession on scientific grounds and we trained for a long time and we made our experience as consultants in this area.
We have also worked in Lebanon for four years before moving to Syria, here we spent three years in the development of the necessary skills.
We paid our love for this profession to move to Dubai in 2002 to develop our skills and provide better services.
WE STARTED IN DUBAI AND THE SPREAD OF THE BRAND NAME
We opened our first salon back in 2004 at Jumeirah Centre and took the name "Diplomat Salon Men's Haircut". With the great success of our first branch, we expand and opened our second branch in Al Barsha 2 in 2008 and the Business Bay branch last 2012.
Still the name is common and we even became a pioneer in the industry that specializes in Men's hair. We already know
the wishes of our customers and we have also improved the selection of the most appropriate haircut and hairstyles. We
show them our proposals before proceeding with the haircut or to choose hairstyle that fits them.
Our Vision
The secret of our success is customers satisfaction and our professional services.
Our Goal
To become the ideal choice of service in the United Arab Emirates and to provide creative designs on the latest models for our customers satisfaction.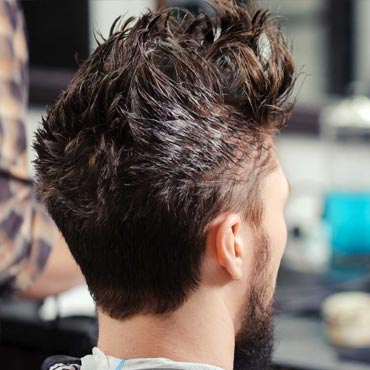 Our Mission
To provide all new trends with creativity and art in the profession of men's shaving.
Our Plan
To open new branches and expansion of distinct sites to meet the needs of new residential areas.
Our Staff
We have a working group composed of 12 hairstylist, specialized and lover of his/her craft. They are always at the pace with the latest fashion.